Mr. Ambassador: Warrior for Peace (Hardcover)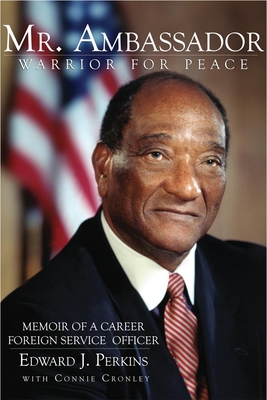 Description
---
"Apartheid South Africa was on fire around me."
So begins the memoir of Career Foreign Service Officer Edward J. Perkins, the first black United States ambassador to South Africa. In 1986, President Ronald Reagan gave him the unparalleled assignment: dismantle apartheid without violence.
As he fulfilled that assignment, Perkins was scourged by the American press, despised by the Afrikaner government, hissed at by white South African citizens, and initially boycotted by black South African revolutionaries, including Archbishop Desmond Tutu. His advice to President-elect George H. W. Bush helped modify American policy and hasten the release of Nelson Mandela and others from prison.
Perkins's up-by-your-bootstraps life took him from a cotton farm in segregated Louisiana to the white elite Foreign Service, where he became the first black officer to ascend to the top position of director general.
This is the story of how one man turned the page of history.