The Heidi Chronicles (MP3 CD)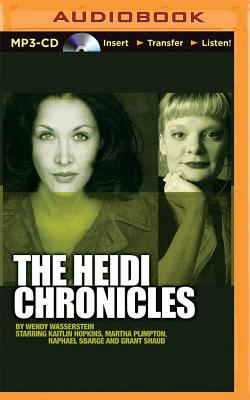 Description
---
Wendy Wasserstein's Pulitzer Prize-winning play is the tale of a baby-boomer's long, hard road from 1960s confusion to 1990s self-assured woman...or so she hopes.
An L.A. Theatre Works full cast performance featuring:
Lisa Akey as Fran/Betsy/April
Kosha Engler as Becky/Clara/Denise
Kaitlin Hopkins as Heidi Holland
Barbara Klein as Jill/Molly
Lisa Pelikan as Debbie/Lisa/Hostess
Martha Plimpton as Susan Johnston
Scot Reese as Chris Boxer/Mark/TV Attendant/Waiter/Ray
Raphael Sbarge as Peter Patrone
Grant Shaud as Scoop Rosenbaum
Directed by Molly Smith. Recorded before an audience by L.A. Theatre Works.