Dish: The Inside Story on the World of Gossip (Abridged / Audio Cassette, Abridged)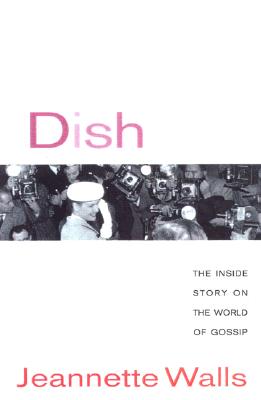 Description
---
Love it or hate it, create it or repeat it, America is obsessed with gossip. This is a fascinating look at five decades of dish, a behind-the-scenes glimpse of the personalities who control what we see, hear, and read -- not to mention the personalities who wish to be seen, heard, and read about. Here are the inside stories you never knew about the unholy and unchanging trinity of celebrity, publicist, and reporter that has stoked the American appetite for gossip from the salacious days of silver-screen magazines to the instantaneous communication of the scoop-filled Internet.
From the birth of the "National Enquirer" to the rise of tabloid TV, from Walter Winchell to Matt Drudge, from liaisons of Marilyn Monroe and JFK to the deaths of Elvis and Princess Diana, ultimate insider Jeannette Walls gives us a cook's tour of the dangerously shimmering cult of celebrity. "Dish" is filled with fascinating tidbits about everything from the origins of "People" magazine, to the outrageous behavior of the stars we idolize, to the O.J. Simpson murder story, which changed the very nature of the American media. This is both a study of our enduring captivation with fame and a titillating look at the famous -- and those who keep them that way.

About the Author
---
Jeannette Walls is the former gossip correspondent for E! Television and "New York" magazine's "Intelligencer" column. She can now be seen on MSNBC three mornings a week and her column appears on MSNBC online five days a week.