Three (Flashpoint Press) (Paperback)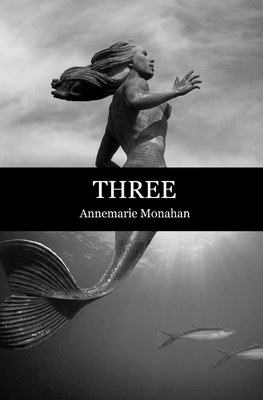 Description
---
One yellow April morning, a 17 year old girl asks herself, "Do I dare to eat a peach?" Three different answers will send her down three very different paths.

That morning is long past. Now she is 41.

Kitty Trevelyan has been happily married 23 years. Happily enough. Until her professor asks her for coffee and kisses her.

Dr. Katherine North's memory of two lovers chafes her like a hair shirt. After reading one has died, she contacts the other—only to discover that she has been renounced for God.

Ántonia searches the sea-horizon every evening. In the last light, she can glimpse it: a feminist Utopia built on an abandoned oil rig, led by her charismatic and bipolar lover. Her lost Eden made by Eves.

Who are we? Who haven't we been? Have we dared? Three of one woman's possible lives are about to collide.
About the Author
---
Annemarie Monahan is a chiropractor and writer who has been published in numerous lesbian and feminist journals. She lives in Northampton, Massachusetts.
Praise For…
---
"Three is the novel I've been waiting for. It's a story as steady and true as a heartbeat, building slowly to a wild storm where utopias turn dystopian and then back again. It's both a cautionary tale of courage and cowardice and a battle call where the personal and the political shatter and mend each other. And Three is a book of such beauty that it could change the world." —Derrick Jensen, author, Endgame
"A novel for the radical heart. It's a story for both the brave and the weary, lush with our passions, poignant with loss. It's a map through the territory we must travel to find that shining world of our dreams, a world that a tiny few refuse to abandon despite our endless defeats." —Lierre Keith, author, The Vegetarian Myth: Food, Justice, and Sustainability
"With an air of myth, an acute sense of irony, and a climactic sex scene you'll never forget, this savory book will keep a smirk of pleasure smeared across your face at every pithy dialogue, sharp observation, and lyrical turn of phrase." —www.LambdaLiterary.org
"Monahan uses language beautifully. Everything she attempts to achieve with imagery, allusion, and forays into science and poetry, she achieves." —
Cascadia Subduction Zone
(October 2012)