Yoga for Diabetes: How to Manage Your Health with Yoga and Ayurveda (Paperback)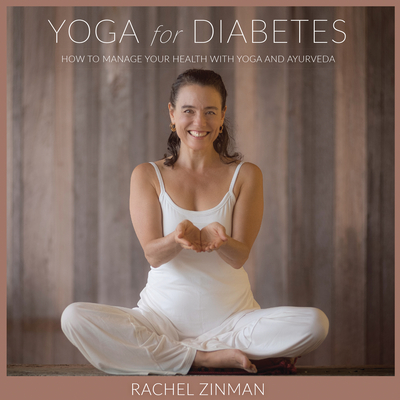 Description
---
"If you are at all open or curious to learn about an ancient holistic way of healing and supporting the body, this book is for you. Zinman is clearly an expert and looks so glowingly healthy at 50 years old, one may wonder just how much benefit we too can get from incorporating some yoga into our lives.--Diabetes Daily
Rachel Zinman, an internationally renowned yoga teacher and writer, was floored when she was diagnosed with type 1 diabetes at the age of 42, despite her lifelong dedication to a healthy lifestyle which included a decades-long practice of yoga. In Yoga for Diabetes, Rachel shares her personal journey and her hard-won wisdom gained from her own experience of yoga and diabetes. Finally we have a book written by an accomplished yoga teacher with diabetes herself who points the way to regaining health and well-being for people of all ages and types of diabetes.
In Yoga for Diabetes, regardless of your current state of health, or type of diabetes, you can look forward to learning how to:
Reduce stress in minutes and thus improve your overall health index
Achieve healthier and more stable blood glucose levels
Find the secrets to adapting a yoga practice to suit your constitution and individual needs
Find deeper meaning in life and thus a holistic healing affecting multiple levels of your well-being
About the Author
---
Rachel Zinman is an internationally renowned yoga teacher and writer.She was diagnosed with diabetes in 2008. She started her Yoga For Diabetes blog to share with the diabetes online community how yoga has helped her manage diabetes. Rachel's articles on yoga and diabetes have been featured in Diabetes Daily, A Sweet Life, Insulin Nation, Beyond Type 1, Diabetes Counselling Online, Diabetes Alive, Veranda Magazine, Yoga Trail, Yoga4tv, Mind Body Green and DoYouYoga and most recently in the #1 bestseller, Unleash Your Inner Diabetes Dominator. She is a featured expert for several online resources for yoga and diabetes.